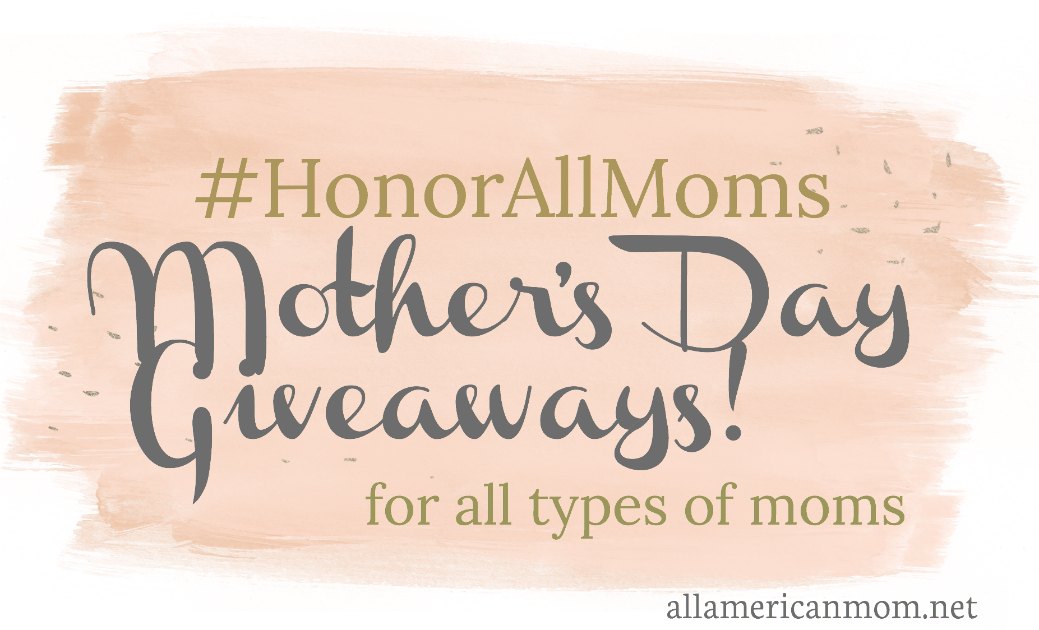 I love moms!  Biological moms, Adoptive Moms, Foster Moms, Moms with little loves in Heaven, Women who Have the Heart of a Mom, My Mom…!
In honor of Mother's Day & the #HonorAllMoms movement I have giveaways that will spread love to every single type of mother.
Each day I'll be adding different goodies to the mix.
You can enter for as many prizes as you wish.
How to enter?  Click the rafflecopter giveaway link and follow the directions.  There are three ways to enter.
1).  Add your email to the monthly newsletter subscription.
2).  Share this  #HonorAllMoms  post on social media.  Just use the hashtag #HonorAllMoms so I can find you!
3).  Visit and Like the All-American Mom Facebook Page.
---
GIVEAWAY NUMBER ONE: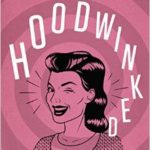 Hoodwinked: Ten Myths Moms Believe & Why We All Need To Knock It Off by Karen Ehman & Ruth Schwenk
Enter Here >>>>>   a Rafflecopter giveaway
---
GIVEAWAY NUMBER TWO: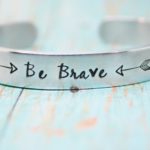 BE BRAVE cuff.  Because you are brave each & every day sweet mama.  & sometimes bravery is crying, weeping, and then walking forward.  With Tear stained-eyes or joy-filled eyes.  God made all our emotions & it's just fine to feel them all.
Enter Here >>>>>>>>Rafflecopter giveaway   
---
GIVEAWAY NUMBER THREE: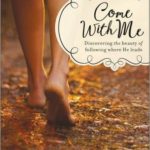 Come With Me by Suzanne Eller What if there was a real-life invitation to a lifetime of unexpected destinations and adventure? What if your faith was the key? In her warm, conversational way, Proverbs 31 author Suzie Eller shows how your faith is just that. How when you take a step away from the uncertainty, the to-do list, the busy life, the worries and excuses, you take a step toward the One who promises to delight and surprise. Who brings you deeper than you ever thought possible.   Enter Here >>>>>a Rafflecopter giveaway
---
GIVEAWAY NUMBER FOUR:
Betsy Herman  has gifted her book: When Infertility Books Are Not Enough: Embracing Hope During Infertility to one beautiful lady.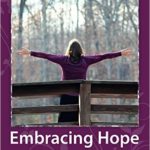 What do you do with an empty womb and a broken heart? Have you heard yourself say, "I want to get pregnant!" or "Why can't I get pregnant?" As years of trying to conceive go by, women read infertility books about the best ways to get pregnant, fertility foods, signs of infertility and tips on how to get pregnant faster. People turn to infertility Christian books for encouragement. Women trying to get pregnant often think about how to have a baby or how to get pregnant. Hopes rise with infertility treatments, eating fertility foods or reading tips to get pregnant on an infertility blog. The causes of infertility in women are often unknown, but while coping with infertility, Betsy has learned ONE THING for sure: God is FOR us, not AGAINST us. While trying to get pregnant she has gained a greater sense of hope. Enter Here >>>>> a Rafflecopter giveaway
---
  GIVEAWAY NUMBER FIVE:
Buxom Boutique by BJP has graciously donated this stunning 60″ strands of  pearl necklace for one deserving mama.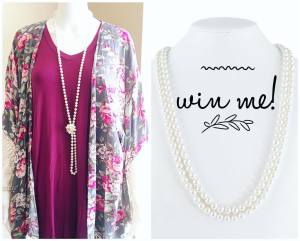 Buxom is an online Boutique specializing in Classic Upscale Boutique clothing and accessories for the beautiful curves of sizes XL-3XL w/ selections of items S/M/L 0-12 for our thinner sisters as well!  Thank you Braska! 
 Enter Here >>> a Rafflecopter giveaway
---
The Lifegiving Home by Sally & Sarah Clarkson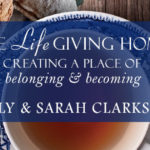 How to make home your family's favorite place to be . . . all year long.
Does your home sometimes feel like just a place to eat, sleep, and change clothes on the way to the next activity? Do you long for "home" to mean more than a place where you stash your stuff? Wouldn't you love it to become a haven of warmth, rest, and joy . . . the one place where you and your family can't wait to be?  In this unique book designed to help your family enjoy and celebrate every month of the year together, you'll discover the secrets of a life-giving home from a mother who created one and her daughter who was raised in it: popular authors Sally and Sarah Clarkson.
Enter Here>>>> a Rafflecopter giveaway
---
 Please Be Sure the Read about the #HonorAllMoms  Movement!
& STAY TUNED FOR MORE PRIZES!
---
Sarah Philpott Ph.D lives in the south-east on a sprawling cattle farm where she raises her two mischievous children (with one on the way!) and is farm wife to her high school sweetheart. A former teacher, she now spends her days cleaning peanut butter & jelly off the counter, dreaming of traveling the world, hosting "get-togethers" for her family & friends, and chasing her kids around the farm. Sarah is represented by The Blythe Daniel Literary Agency. You can visit with Sarah at her All-American Mom blog where she writes about cultivating a life of down-home simplicity. She also has a passion for helping women cope with pregnancy loss.