Art often presses boundaries, evokes an emotional reaction, and makes us think.
I have four-year old that presses boundaries, evokes a strong emotional reaction from me, and makes me think (about taking an aspirin or a nap or a vacation) often.
So does that make her an artist or a piece of work?
I jest.  She is a delight.  But I have to laugh because she is a whirlwind of energy and often channels that into creating messes…ummm I mean art, all around our house.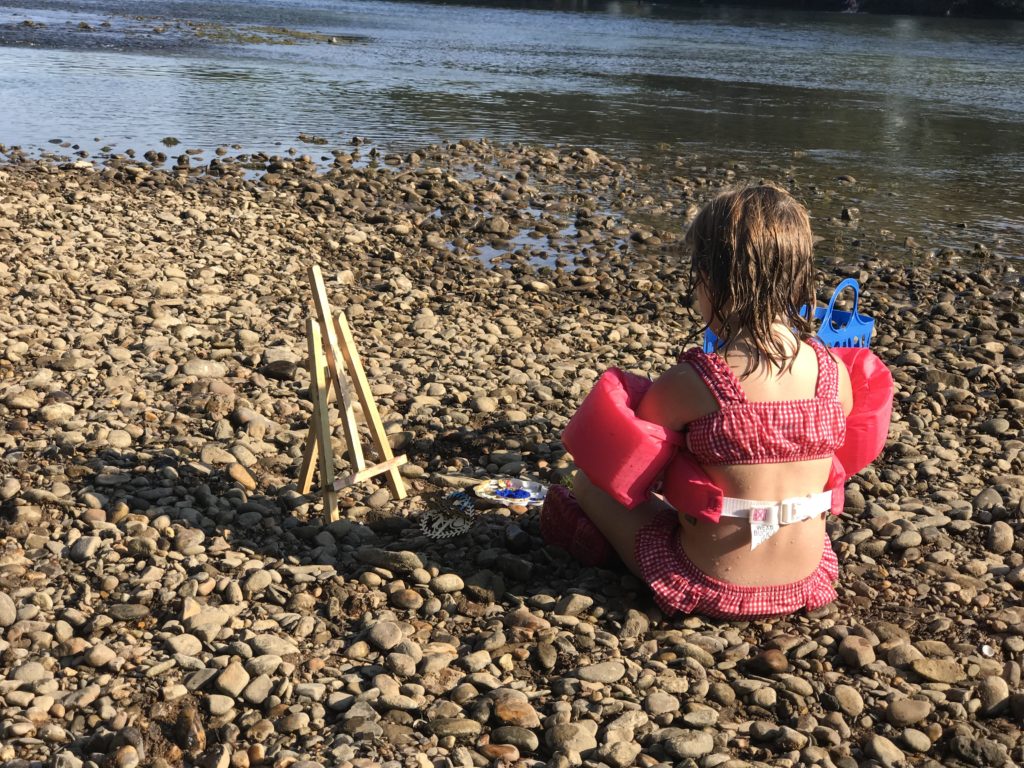 On a recent whirlwind trip to Chicago my mom, seven-year old, and I walked through the Art Institute of Chicago.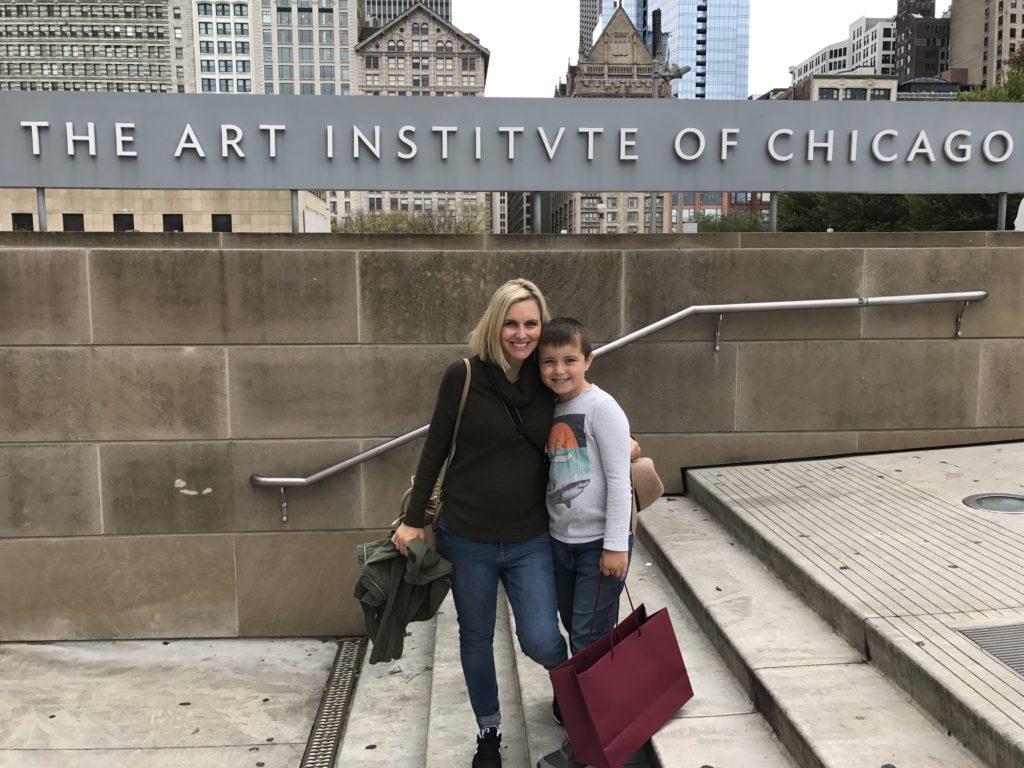 I drooled over the pieces–Monet, Degas, an on and on!  I also got a little confused over some of the contemporary works.  But, art is Art.  And I appreciated it all.
Which got me to thinking…maybe if I view her "pieces" as art I'll laugh instead of cry.  Ha!
Maybe she is just a post-modern artist bent on deconstructing our house for the sake of art. That is what I'll keep telling myself as I laugh, roll my eyes, and daily choose patience!
So I invite you into a gallery tour of the art we display around our farmhome.  I call the exhibit: "Makes Her Mama Take An Aspirin."  or "Vandal/ Artist: You Decide"
Art is in the eye of the beholder, and she has certainly given us much to behold.  Don't worry….I keep it around our house because I am a memory-archivist.  I'll look back fondly on this one day.
THE EARLY PERIOD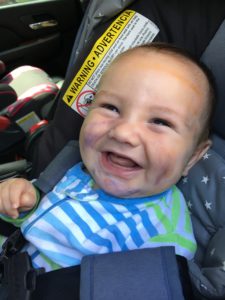 GRAFFITI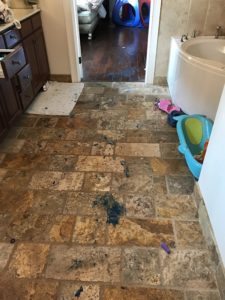 SELF-PORTRAIT/ PORTRAIT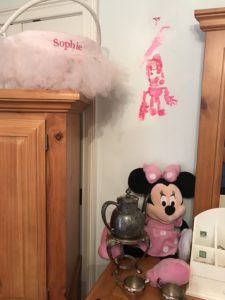 COSTUME DEPARTMENT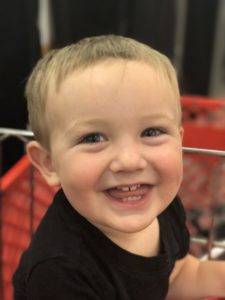 EXPRESSIONISM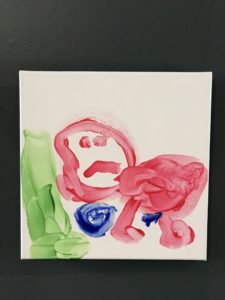 THE BLUE SPARKLE PERIOD
And for the PIECE DE RESISTANCE I present to you, "Glitter Paws".  In our front yard we have a picnic table we use for projects. I told her to take out our art supplies to the front yard and I'd be there in just one minute.  By the time I had arrived the kitten was transformed.  He's ADORABLE she kept telling me as she sprinkled on the glitter. And his name is "Glitter Paws."
Enjoy the video!
So folks.  You can feel good knowing that I've taken in an "artist in residency" at my house. She can't yet sign her autograph, but I'm sure she'd paint your face if you'd like a little bit of creativity for you to take to your home.
I certainly love this little girl. She makes me giggle and curse in my head.  All at the same time.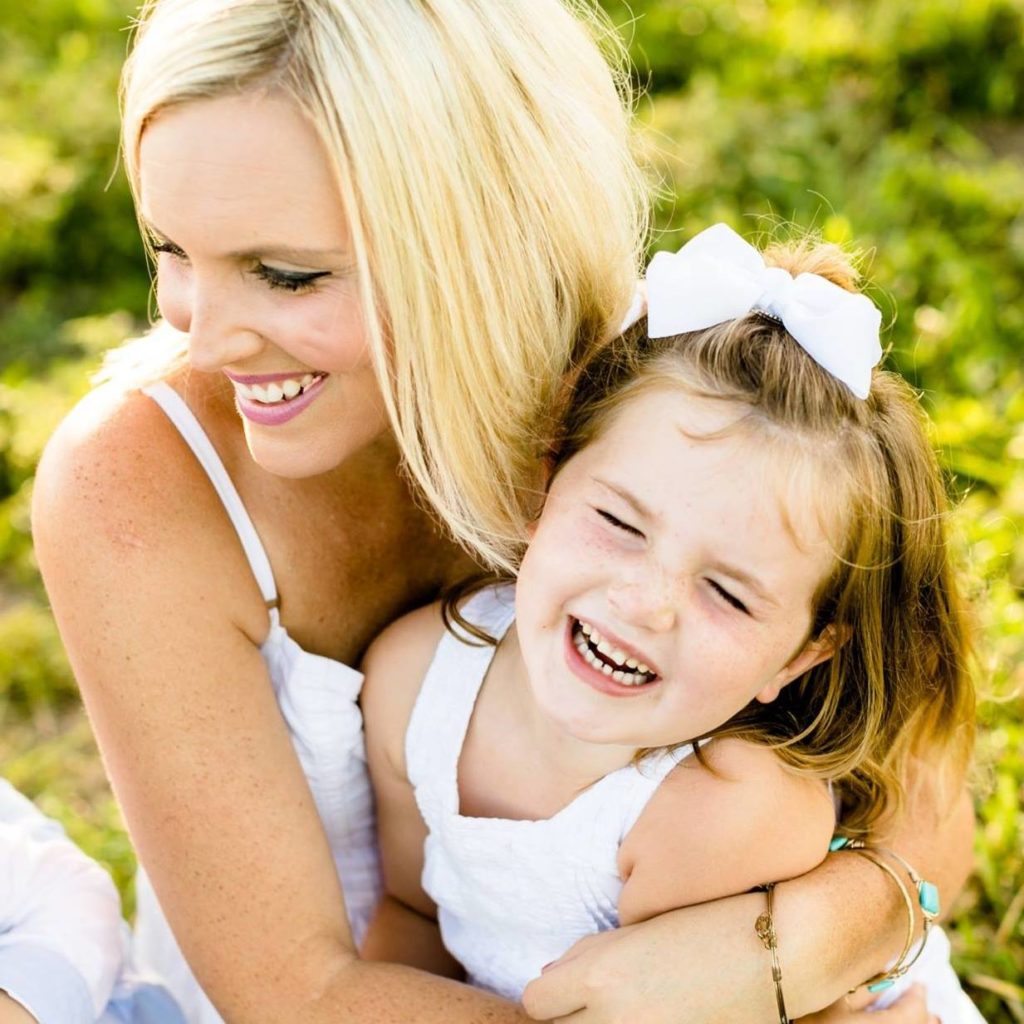 Tell me.  Do you have some art going on in your house created by your littles?
xoxo,
Sarah
"All children are artists. The problem is how to remain an artist once he grows up. " pablo picasso