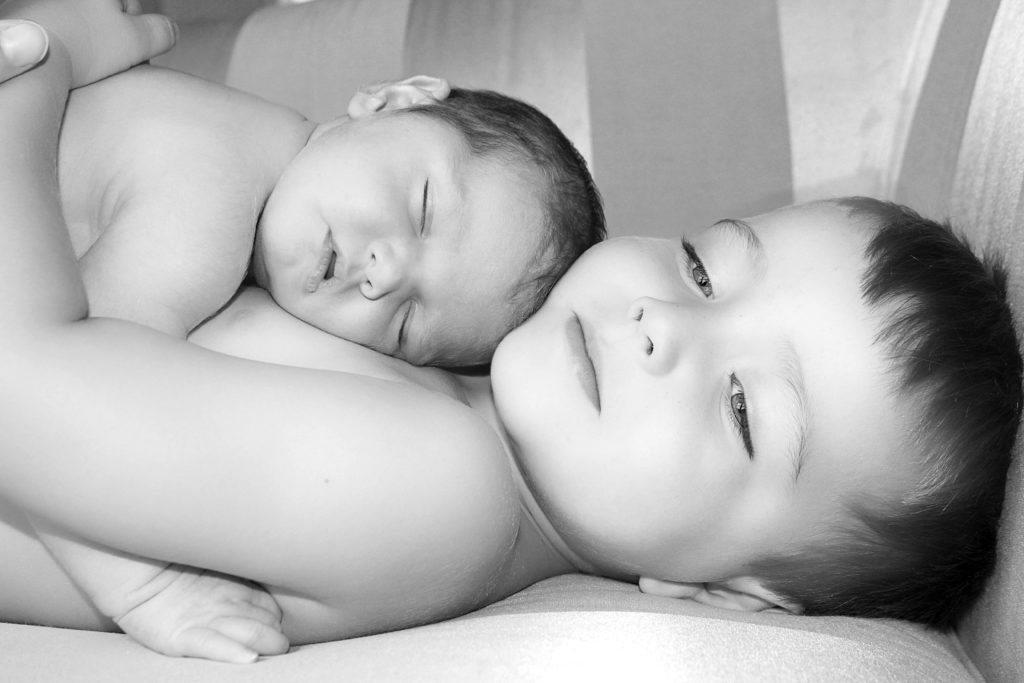 I told Titus (then two) that there was a baby in my belly. "Baby in mama's belly and monkey in mama's back" was his toddler response.
I was scared for this pregnancy.  I'd had two miscarriages and the thought of a third sent me into shivers. This made bonding with baby hard for me.
But thankfully, my little blue-eyed boy bonded hard and fast.
He held and kissed my belly. "I wanna hold baby" he'd say while I would read him Where the Wild Things Are and Goodnight Moon.
He'd listen to my growing belly with his stethoscope.
And then he started calling baby, "Sophie".
"Sophie?" we'd say. "Where did you get that name? We don't know if baby is a boy or a girl yet."
"Sophie is her name" he'd say.
My husband and I rolled our eyes and told each other that we weren't going to let our child name our other child.
But then the due date of the baby came after an ultrasound. The date? June 20th. The exact same due date as our little Titus. What a strange connection!
And then the gender was revealed. A girl!