Merry Christmas to YOU!  This week I am thrilled to be joining a group of authors to bring you some words of Christmas Cheer + a REALLY BIG Christmas bundle of goodies.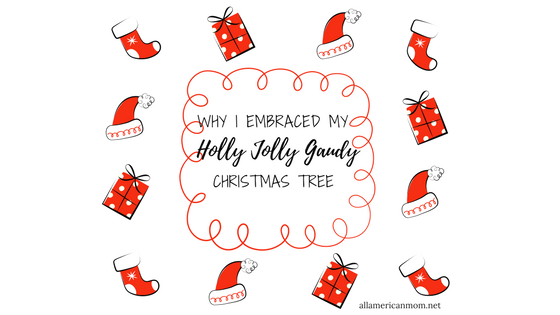 After a weekend of pneumonia, no sleep, and croup my family deserved a bit of merriment called twinkling lights in our house.  So I descended to the basement and toted our fake tree up the stairs and carefully placed it by our stone fireplace.  I put the silvery sparkle tree skirt underneath and plugged in the white lights.
In my mind it was going to look Pottery Barn-esque.  You know what I'm talking about–winter white, twinkling lights, silvery glitter, with a touch of homemade ornaments thrown in.
Upscale but down-home.
Santa Baby was blasting from the speakers while my preschooler and kindergartner sang along and strung silver ribbon around the tree.  The baby was rocking in his bassinet watching with all the glee a sixth-month old can muster.
It was beginning to look a lot like Christmas.
But then Tigger needed to sit in the tree.  At least that's what the three-year-old told me as she took her stuffed animal her daddy bought her from Disney World, climbed the ladder, and carefully placed him near the top of the tree.
And since Tigger was in the tree Eeyore needed to be close by.  At least that's what the six-year-old told me as he gently placed the somber donkey from the Hundred Acre Woods into our family tree.
Before I could protest the kids had gathered a whole team of their favorite stuffed animals.  New favorites like Branch from the Troll movie and a few old friends like the bears they'd each been given on the day of their birth began sticking their heads out from between the limbs.
My Pottery Barn tree had been hijacked by a fleet of stuffed animals.
It was beginning to look a lot like a gaudy Christmas.  I started to pull off the coyote beanie baby and replace him with a snow-covered star, but stopped.
"Isn't this the prettiest tree ever?" asked my son as he stared into those magical lights.
I looked at him and my daughter.  The pride painted on their faces.  And then I looked at the ugly troll sticking out of the tree.
"Yep, it sure is" I told him as my cringe transformed into a smile.  And I meant it.  I really did.
So instead of taking down coyote I picked up a stuffed dinosaur from the floor and put him on the tree.
Then I tucked my body into our leather couch and just sat and watched.  Drank coffee.  Rocked my infant.  Listened to my kids having a magical morning of arranging the tree to the tune of their own hearts.  They made new ornaments out of found objects dear to their souls.
The entire morning was filled with delight.  My daughter kept sticking her head up the chimney and proclaiming, "I hope Santa comes!"
My son whistled  to Feliz Navidad and every other song that came on the Holly station.
My tree is now filled with a hodge-podge of Hallmark and homemade and plush animals.  But it's filled with love.  It's what happened when I let my kids be kids and I abandoned ideals and instead embraced the season of child-like joy.
So why did I embrace my holly jolly gaudy Christmas tree?  Because of these three.
And tonight as midnight approaches and I'm sitting in the quiet of my house I look at my tree and really do think it's the most stunning tree in the world.  It might not grace the cover of Southern Living or Pottery Barn, but it's absolutely perfect for this mama who loves nothing more than watching her kids delight in the majesty of Christmas.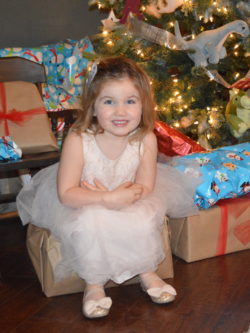 ---
 I wrote this essay last year & it was first published on Her View From Home.   Can I tell you something?  As I reflect, this is one of my favorite memories from the former year.   Go ahead & embrace the holly and jolly that the people within your home gift to you–even if it means letting a few stuffed animals take residence in your tree. You see, last year I resolved to overcome the internal Santa Wars that took root in my mind.  I hope you do as well.  Pour yourselves loads and loads of grace this season. Perfect doesn't have to be our ideals; perfect is found in what makes the hearts of our families sing.  Merry Christmas!  
xoxo,
Sarah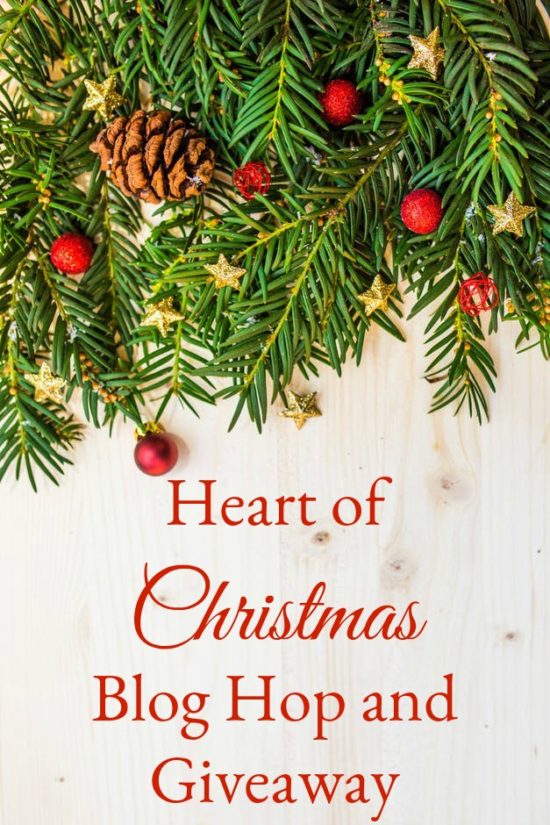 And now, for more encouragement for your heart, please visit these ladies!
Vanessa Hunt of At the Picket Fence
Morgan Tyree at Morganize With Me
Shauna Shanks
AND we have teamed up to bring you an amazing giveaway! This prize package includes books that will speak to your soul, a t-shirt that will bring you joy, music that will bless your heart and so much more!