Rainbow stories make my heart delight!
Tonight, a precious family made public their news that they are expecting a double rainbow (twins).
After my second miscarriage I was told I would never be able to carry a baby to term again. One year later I gave birth to my precious rainbow! She is now 20 months old.
Some rainbows arrive via adoption, some rainbows grow in your womb, and sometimes a rainbow is finally being at peace with the possibility that you might never have children.
Let's rejoice that we serve a God who doesn't keep us in the storm, but carries us out to the sunshine.
Do you have a rainbow story?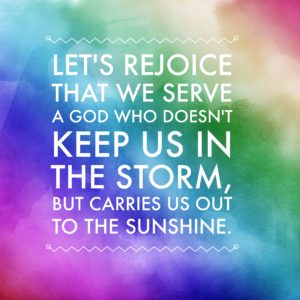 Join our closed facebook group if you want to give or receive support or encouragement.  https://www.facebook.com/groups/LovedBabyMiscarriageSupport/