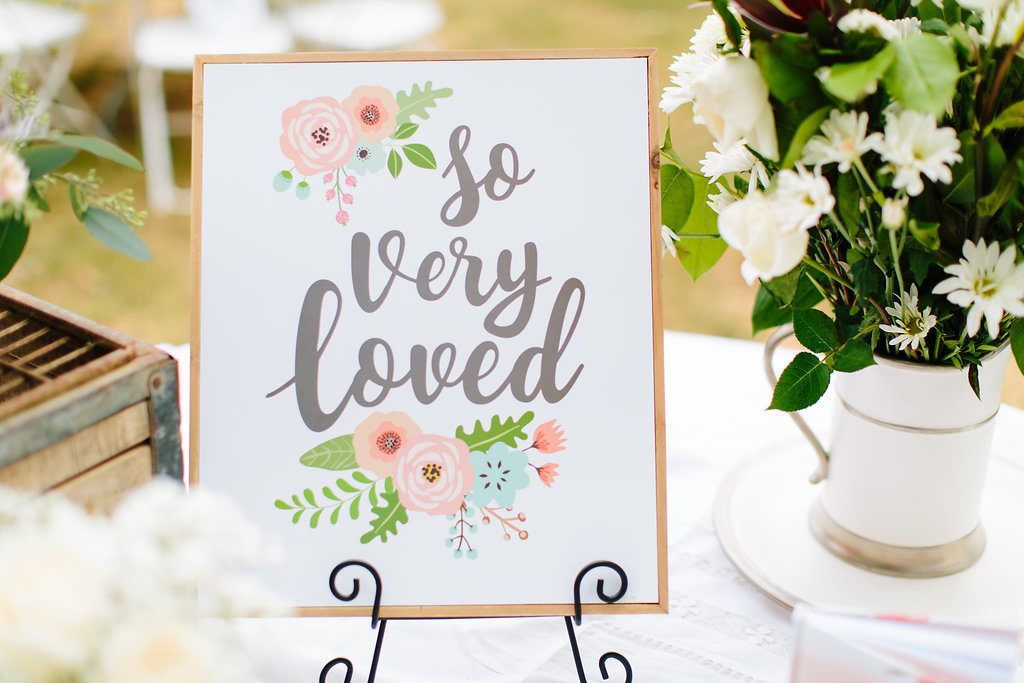 Hi sweet friend,
I am so sorry for the loss of your precious child.  Or the loss of your friend's child.  This is hard.  I know.
Perhaps you've found this page because you have been reading my book, Loved Baby: 31 Devotions Helping You Grieve & Cherish Your Child After Pregnancy Loss.  Or perhaps you had to google miscarriage, ectopic pregnancy,  stillbirth ,or pregnancy loss & this is what you found.

Either way I want you to know you are so very loved and welcome here.  I'm Sarah.  In between the births of my children I experienced two losses.  You can see a video of a bit of my story here.
My heart exploded for women who've experienced this unique and heart-wrenching grief.  This caused me to write a devotional book that helps women walk this journey.  We go deep into real-talk, but also talk about cultivating hope and joy in our lives again.  You can read more about the book here.  I'll be honest.  Although my musings on this website are what you came to see, it is the book that offers the most support.  It is what I recommend as you work towards growing stronger.  It's availible on Amazon, Barnes&Noble, Fashion&Compassion, ChristianBook.com, Lifeway, Books-a-Million, and independent retailers everywhere.
Over the years I have written a few additional resources.  Here is a comprehensive list.  I hope you can find a bit of comfort.  I really feel there is power in story.  Browsing the internet the days following my losses helped me realize I wasn't the only one with a swirl of emotions.  If you read one, just pop back to this page "Pregnancy Loss" and read another.  I've tried to organize them here so you can have an easier time navigating this site.
If you desire, please join our Loved Baby Pregnancy Loss Support Group.  This group is a lifeline for many.  It is a tribe of Christian women who are navigating these churning waters.  It is full of hope, prayer, support, and encouragement.  Find out more here.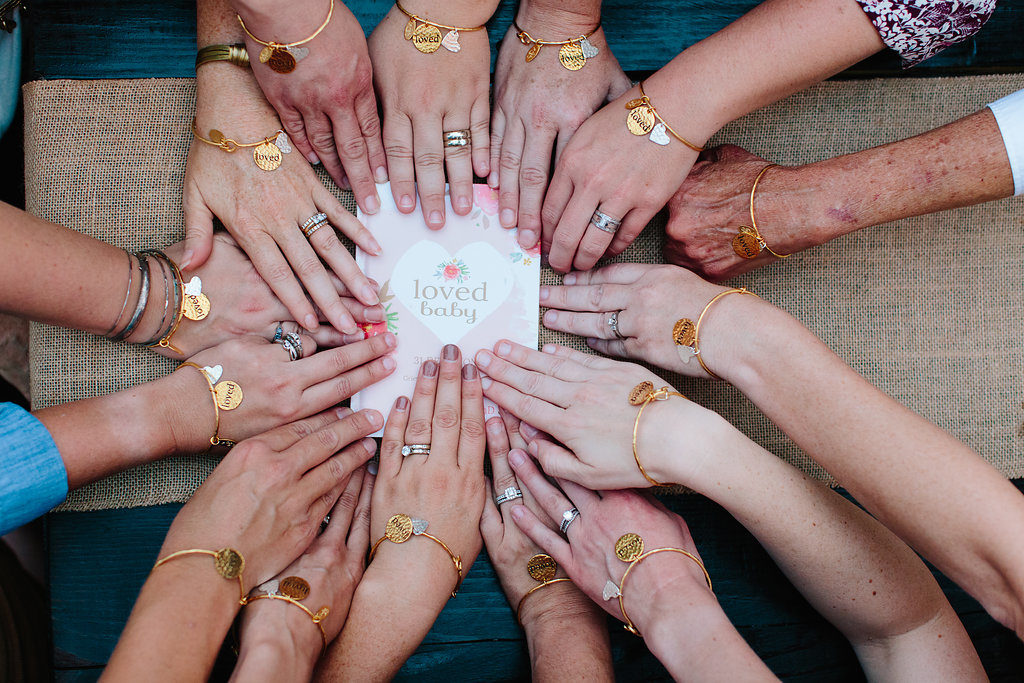 On this website I also write about my family adventures and whatever else speaks to my heart.  But feel free to only read the posts that your heart can take.  I know that in the mire of grief reading tales of other families can be challenging.  I get that.  This is another reason I've tried to make this site easy to navigate.  You should only go to the pages that you need.  Give yourself time to grieve.  Mourning is natural and can't be rushed.  But hope–that sweet promise that our children are blooming in heaven–is what you must use as your anchor.
xoxo,
Sarah
PREGNANCY LOSS SUPPORT ARTICLES by Sarah Philpott
Helping Yourself During Pregnancy Loss
What Steel Magnolias Taught Me About My Miscarriage
Why I Am Writing About Miscarriage
5 Truths For Women With Ectopic Pregnancy Loss
Miscarriage & Pregnancy Loss: Your Anguish Is Worthy of Tears
Do You Have a Heart for Adoption But Uncertain About Finances? Advice Awaits!
Pouring Blessings On A Baby: What One Woman Did On Her Due Date
Acceptance in Infertility: 9 Untruths in the "Never Give Up" Message- guest blog by Justine Froekler
Asking "Why God" After a Miscarriage
Surviving the Crisis: 6 Ways Couples Can Thrive In a Season of Crisis, Trauma, or Grief – guest post by Shellie Arnold
The Allegation That Doritos "Humanized A Fetus" During Their Super Bowl Ad & What It Means For Us in the Pregnancy Loss Community
You Make Me Brave- guest post by Rosemary Ferrera
Encouragement for the Mama Pregnant After Loss
I'm Jealous of My Best Friend Because She is Pregnant – by Susannah Lewis
I Have Joined the 1 in 4: Our Story of Miscarriage
Loved Baby Shower | One Big Way to Recognize National Infant & Pregnancy Loss Awareness Month
The Hurtful Wording Of Pregnancy Loss: Please Stop Using the Term Abortion
Join the Loved Baby Support Group
Wisdom for the Painful Paradoxes of Pregnancy Loss <Charisma Magazine>
Biblical Insight for Navigating Marriage &  Grief After Pregnancy Loss <Gospel Herald>
What Did NBC, Mark Zuckerburg, Kathie Lee Gifford, and Hillary Scott Get Right About Pregnancy Loss?
The Contractions Began at 15 Weeks– Pregnancy After Loss Fears
Helping Others During Their Pregnancy Loss
What Not To Say to Someone Who Had a Miscarriage
I Need You: Supporting a Loved One Through Pregnancy Loss
How To Love Someone Who Is Depressed – guest blog by Jennifer Renee Watson
What Question Should We Stop Asking Couples?
Being the Cheerleader While Your Best Friend Fights Infertility
Here are also some graphics for you to use, read, or share.
Save
Save